About Us
Welcome to New Look Laser Treatment
New Look Laser Treatment head clinic is based in South Shields, Tyne and Wear and operates 6 days of the week. We are very close to Chichester metro station, buses and local amenities. At New Look we use some of the very best equipment, machines and technology to use for all of our treatments so be sure that you are getting the best treatment possible. We offer some of the best and most advanced treatments and techniques available in the North East today, from Laser Tattoo removal to 4D Laser Face lifting.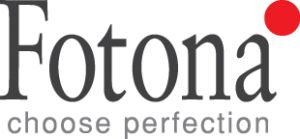 Before & After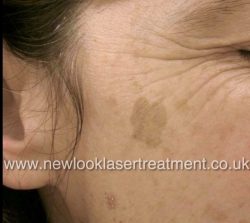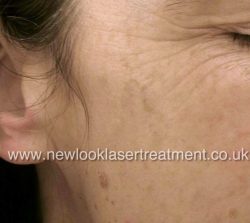 Pigmented Lesion Treatment
At New Look we use some of the most advanced methods and laser systems in the world today which produce the very best treatment results including our pigmented lesion treatments. Some lesions can be improved in a single treatment alone where as some deeper lesions may need multiple treatments.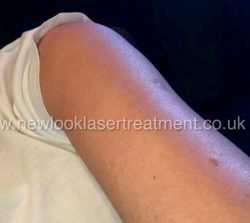 Tattoo Removal
Our tattoo removal treatment is amongst the very best in the world using the most powerful and versatile system available capable of removing all different colored ink. We offer different methods from Standard Laser Tattoo removal treatment, the R20 method and combined platform laser tattoo removal treatment which can speed the whole process by up to 75 % !! We also offer our guaranteed tattoo removal package which as it says guarantees the removal of your tattoo, contact us for details.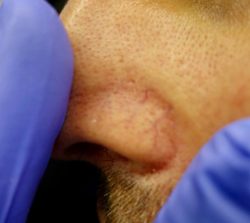 Thread Vein Treatment
We treat a number of different broken capillaries from rosacea, facial red veins to leg veins. We use the most effective laser system and some veins can be improved in a single treatment where others may need multiple treatments.
Our Happy Clients
Superb professional service at a fantastic affordable price.
Had an amazing 4D treatment today, can't praise New Look Laser Treatment enough. They were lovely, very patient and explained the procedure throughout. So I can't wait for my next one in a few months time! Would 100% recommend to anyone, and will be too! Well impressed!
Excellent service and treatment by New Look Laser Treatment. Went for a consultation a few weeks back for a tattoo laser removal. Talked me through the process and equipment. Felt at ease going into my first session and in great hands. It was exactly what I expect. They also took me through the aftercare required. No way I'd use a back street business for this kind of work. Can't recommend them highly enough.
After trying a few places New Look Laser Treatment is by far the best around with the best equipment available!